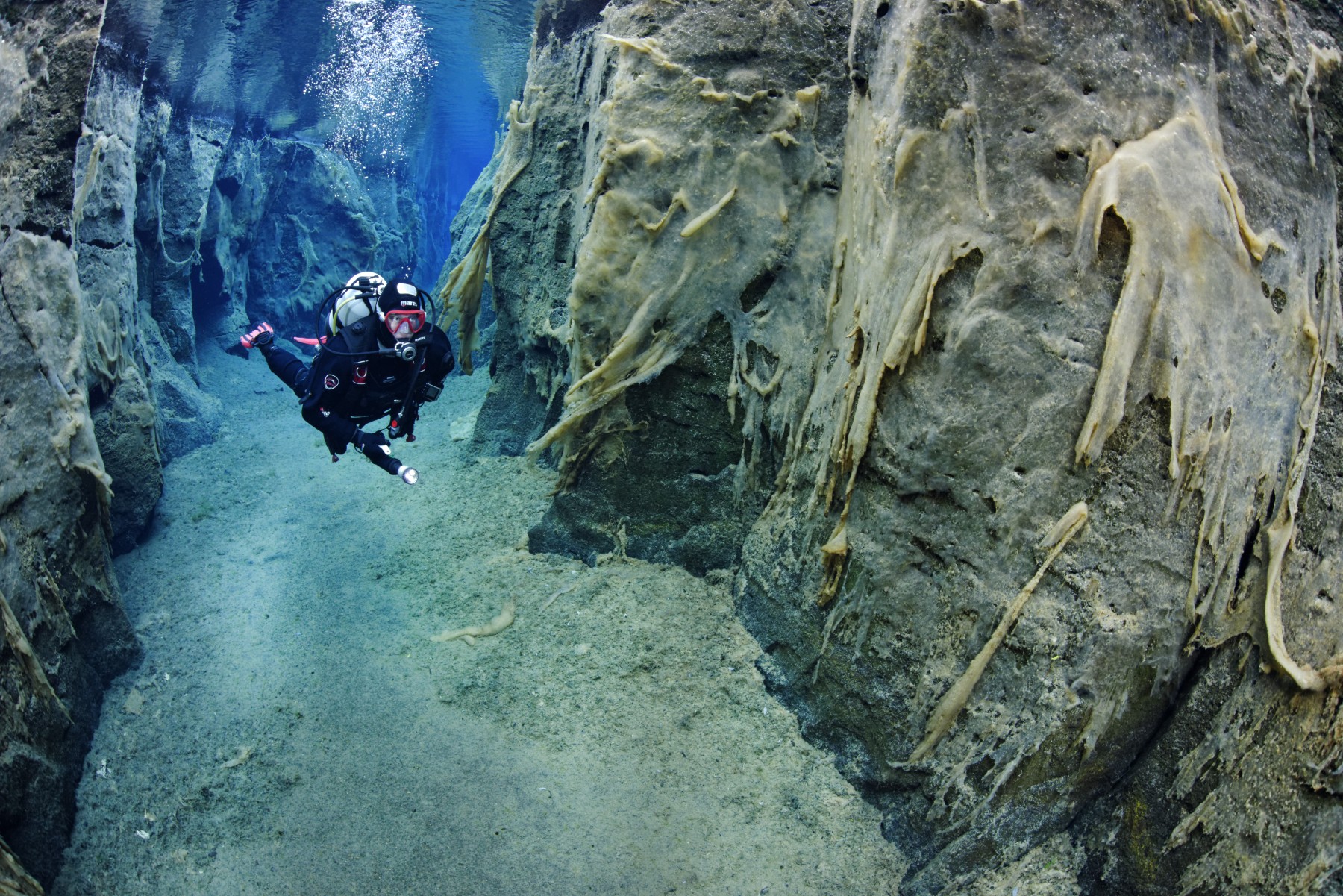 Frequently asked questions
How do I find the meeting point?

Silfra is located in Þingvellir national park, which is about 45-60 minutes drive from Reykjavík city. You can see a map attached to your ticket, find the map HERE or simply type Silfra Diving into Google maps. If you get lost on the way please do not hesitate to call our office for help.

Wie weit ist es von Reykjavik nach Silfra?

Von Reykjavik nach Silfra sind es ungefähr 60 km und die Fahrt mit dem Auto dauert bei guten Wetterbedingungen etwas weniger als eine Stunde. Wenn du selbst zur Silfra fahren möchtest und den Weg nicht kenst, empfehlen wir dir, die Karte zu studieren, bevor du losfährst. Die Silfra liegt im Thingvellir-Nationalpark, der sich ein bisschen von anderen Nationalparks unterscheidet. An einem Punkt, an dem du in die Straße 36 einbiegst, wirst du das Gefühl haben, mitten im Nirgendwo zu fahren. Aber bitte nicht umdrehen, sondern geradeaus weiterfahren, bis du unsere Firmenwagen siehst, die am Silfra-Treffpunkt geparkt sind. Dann fährst du etwas weiter zum Parkplatz P5, um dort zu parken. Wenn du dich zu irgendeinem Zeitpunkt verloren fühlst, ruf bitte unser Büro an, um Hilfe zu erhalten.

When is the best time of year to visit Iceland?

Every time of year has its own benefits. It is least crowded in spring and autumn and you will often have a full range of activities available to you, but with less people than in summer, which is of course the busiest season here in Iceland. Winter has its own beauty and should not be dismissed, although it is not for the faint hearted as the weather can get quite extreme, and you would need to be flexible with your plans as tours can end up getting cancelled due to the weather. It is however the time for Northern Lights, so pros and cons as always. Please also be aware that winter lasts much later into the year than in most countries and there is often still snow in March and April. From a dive and snorkel point of view, it makes little difference which of the seasons you visit as our groups are small and the dive sites, visibility and marine life are pretty constant through out, varying more from day to day, than from season to season. The ocean temperatures are warmest, however, in summer and fall – about 8-12°C. For our other dive sites, such as our geothermal site and some of our other inland sites, are also warmest in summer and fall, although at a lower temperature, 6-8°C. Silfra however retains a constant temperature of 2-4°C.
View all our FAQs
You might be interested in
We use cookies to give you a better experience on our website and chocolate covered cookies to give you an even better experience on our tour.
By continuing to use our site, you are agreeing to the use of cookies as set in our Datenschutzbestimmungen.