Thingvellir - Gullfoss- Geysir
Make the most out of your time in Iceland by joining this guided Golden Circle scenic tour.
We will pick you up at your choice of location in Reykjavík and then head out on the scenic route of the Golden Circle. During the day we will travel through the beautiful scenery of the South-West of Iceland and visit the three highlights of the Golden Circle which include the famous Gullfoss Waterfall, the active geyser at the Geysir geothermal area and, last but not least, the beautiful UNESCO World Heritage Site, Thingvellir National Park. Please note that this tour is run in combination with our diving and snorkeling Silfra tour. We will make a stop in Thingvellir for approximately 2,5-3 hours whilst divers and snorkelers complete their activity in Silfra before we continue our journey.
If you want to make the most out of your day, this tour can be combined with The Snorkeling Silfra Day Tour or The Diving Silfra Day Tour. This tour is also great for people travelling with divers or snorkelers doing the Dive Silfra & The Golden Cirlcle or Snorkeling Silfra & The Golden Circle.
Please note that in order to dive in Silfra you must have dry suit certification or 10 logged dry suit dives within the last two years of tour date and be able to provide written proof from a diving instructor of these dry suit dives. You can read more about the Diving Silfra Tour here.
Our Souvenirs can be purchased in your booking process by selecting them under "Extras". If the Souvenir you are looking for is not listed below please contact us or leave a comment in your booking and we will bring it on tour with us.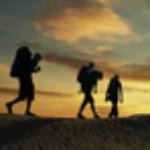 Honestly one of the best tours i have ever done
I honestly had such high expectation, when i heard about this tour from other people. NINO was our tour guide; he was super kind, and he spoke more then 3 languages, and was also super social. Taught our group a lot of cool facts about the golden circle. In regards to the actually snorkelling part itself, is it a most do experience, it completely blown my expectation out of the water. It was probe one of the best things I have ever done. And the company is super friendly about it and welcoming. I would defy highly recommend it.

All year round

8-10 hours

Minimum of 1 participants

Maximum of 15 per guide
Please bring:
Suitable clothes for the weather of the day
Included:
Free hotel pick up and return
Guided tour of Gullfoss, Geysir and Thingvellir
Departures:
Please see the booking calendar for available departures.
Want to snorkel on the Golden Circle? We can arrange that!
You might be guided by one of these nice guys
Address
Gullfoss
Southwest Iceland
Thingvellir
Thingvellir National Park
801 Selfoss
Open in Google Maps
Frequently asked questions about our Golden Circle Day Tour
Can I have a German (or any other language) speaking guide?

Our company policy is that all participants must be able to communicate in English as that is the working language of our guides. We are happy to accept a non-English speaker, as long as they have an English speaker with them who can translate for them. This must be at a ratio of no more than 2 people to a translator. The translator must participate in the in-water activity. If this is not possible, you may contact us and ask, as we do have very multi-lingual guides and are happy to discuss the possibility of a private tour (at additional cost), but it cannot be guaranteed.

Is food included in the Golden Circle Tour?

Unfortunately food is not included in the Golden Circle tour, expect for a hot drink and biscuits after your dive or snorkel. You will however have the chance to purchase food at either Gullfoss or Geysir were there are several options available, both hot and cold meals. You are also welcome to bring food and snacks with you, which you will be allowed to eat on the bus :)
View all FAQs
You might be interested in
We use cookies to give you a better experience on our website and chocolate covered cookies to give you an even better experience on our tour.
By continuing to use our site, you are agreeing to the use of cookies as set in our Datenschutzbestimmungen.