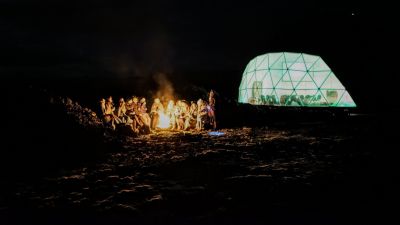 Aurora Basecamp Events
Have a party after your activity
Perfect for staff parties, birthday parties, reunions, staff workshops, Christmas buffets and yoga retreats. The unique environment provides unlimited possibilities.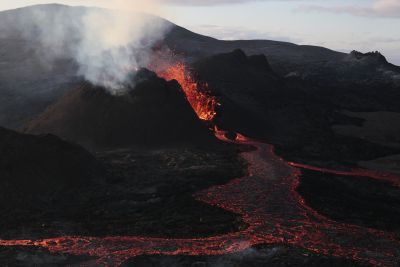 Visit the Volcano in Iceland
Guided tour to an erupting volcano and a lava tube
Rarely can eruptions be experienced in such close proximity like the eruption that is happening right now in Geldingadalir, in the Reykjanes Geopark in Iceland.

Laugarvatn Fontana Spa
The most relaxing thing you can do in Iceland
Take some time off your packed schedule to enjoy the benefits of geothermal baths, saunas and steam rooms in this newly renovated spa on the Golden Circle route.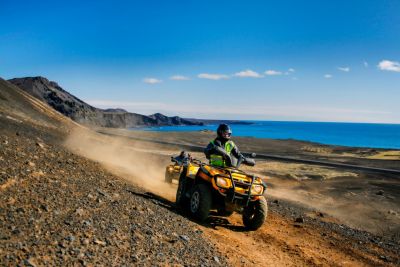 Panorama ATV Tour
An adventurous tour like no other
Explore the Reykjanes peninsula with its vast lava fields, dramatic shipwrecks, mountains and volcanic craters. It's fun, it's exciting, it's everything you expect from an ATV/quad tour!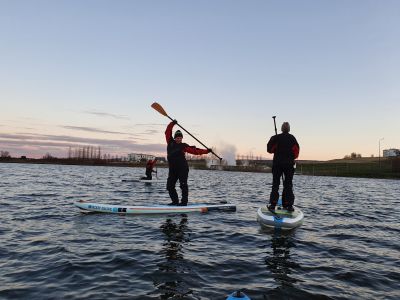 Paddleboarding
An adventure like no other, in a location like no other
Who would have thought that you can go on a paddleboarding tour in Iceland? Well here it is: the adventure of a lifetime, suitable for all levels of experience.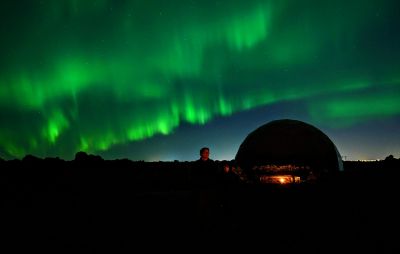 Aurora Basecamp Dark Park
Your one-stop-shop for the Northern Lights in Iceland
Aurora Basecamp is the place to go if you want to learn everything about the Northern Lights and you want to see them... even during the day!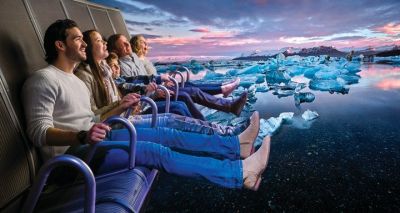 FlyOver Iceland
Take the ultimate flying ride, without ever taking off
Get ready to experience the best of the Icelandic landscape, sitting comfortably in a moving chair that gives you the illusion of flying. An immersive experience for the whole family!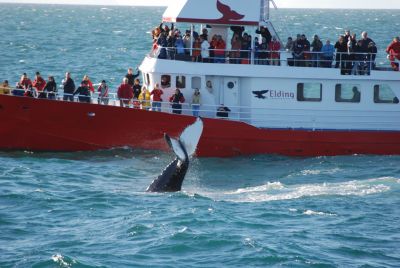 Whale Watching from Reykjavik
One of the most exciting sights!
Seeing whales, dolphis and birds in their natural environment is an unparalleled experience. Let us take you on an unforgettable, guided boat tour off the coast of Reykjavik.
You might be interested in