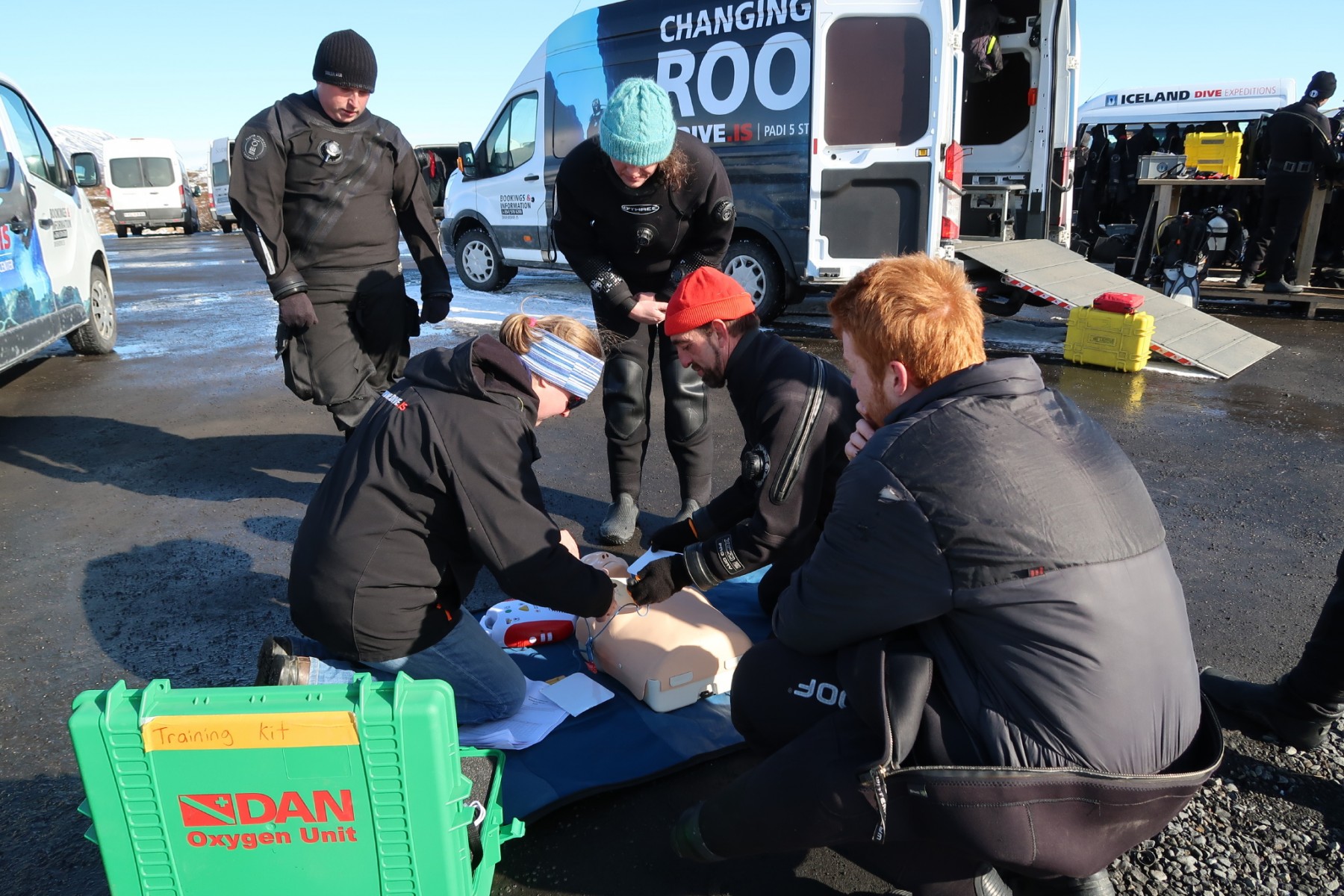 Your Safety
Your safety is our highest priority!
Before we list our certifications with the different authorities, we want to let you know that our Guides & Instructors are certified PADI Divemasters, Instructors or hold an even higher certification level. All of them are thoroughly trained in Emergency First Response and Rescue Diving.
Apart from the official regulations of keeping up to date with Rescue and EFR skills, DIVE.IS conducts Safety Workshops frequently for all active staff. In these safety workshops our Risk Assessment Plan is discussed and the most important scenarios are trained.
DIVE.IS is proud to have developed many of the safety rules and regulations concerning scuba diving and snorkeling in Iceland together with the different authorities. To mention an example: DIVE.IS has introduced the safety ratios of dive guide per diver of 3:1 and snorkel guide to snorkeler of 6:1, which subsequently became the official law for diving and snorkeling in Silfra.
DIVE.IS is as of today the only Dive Tour Operator in Iceland that is officially certified by the Icelandic Maritime Administration to conduct both Scuba Diving and Snorkelling Tours to Silfra.
DIVE.IS was the first PADI Dive Center in Iceland in 1997 and was upgraded to be the only PADI 5 Star IDC Development Dive Center in Iceland in 2013.
These titles don't just look good but involved hard work from our staff to meet safety & service criteria.
DIVE.IS holds the Travel Agency status since 2009, certified by the Icelandic Tourist board. This status certifies us to conduct Multiple Day Tours and Expeditions.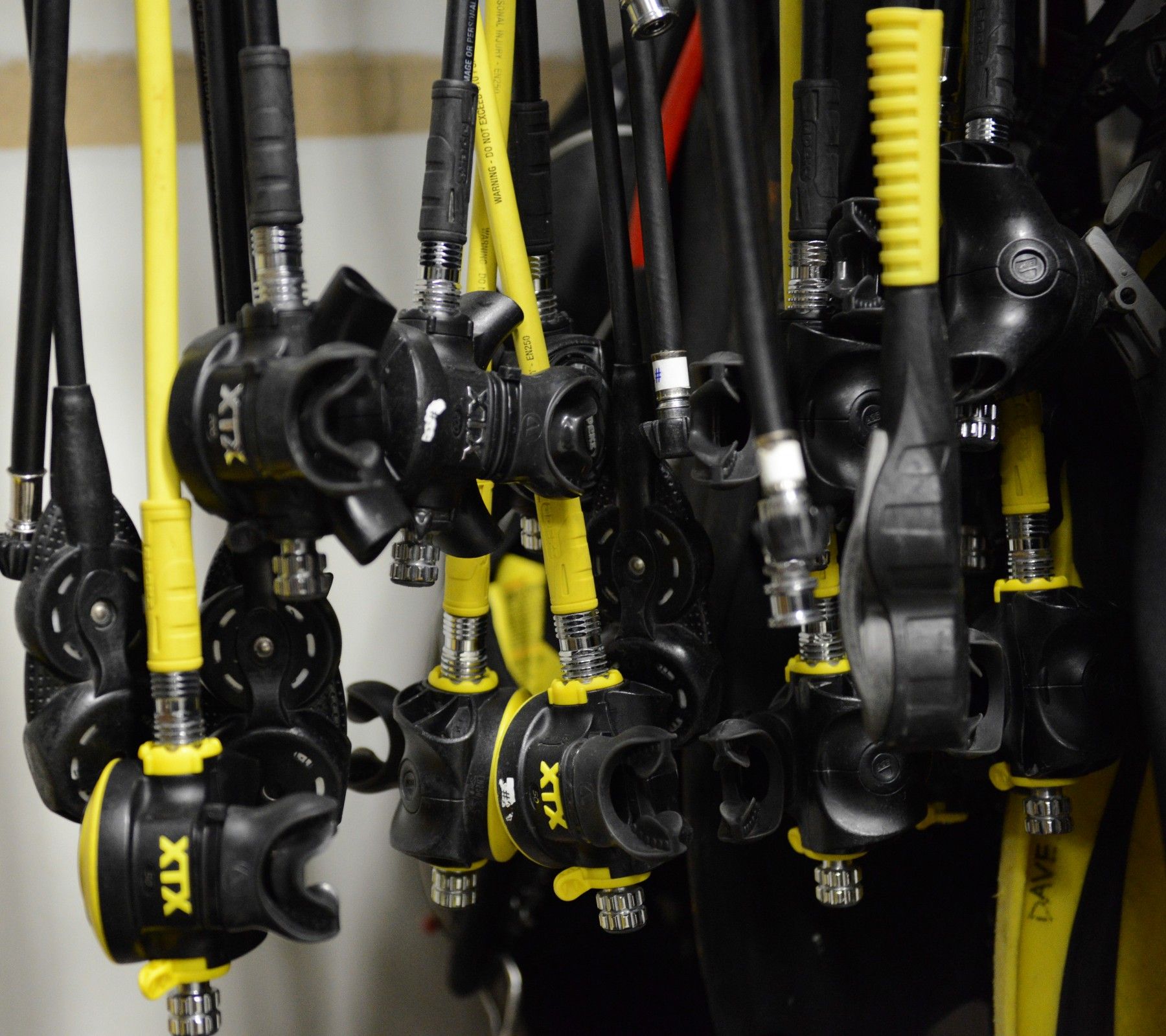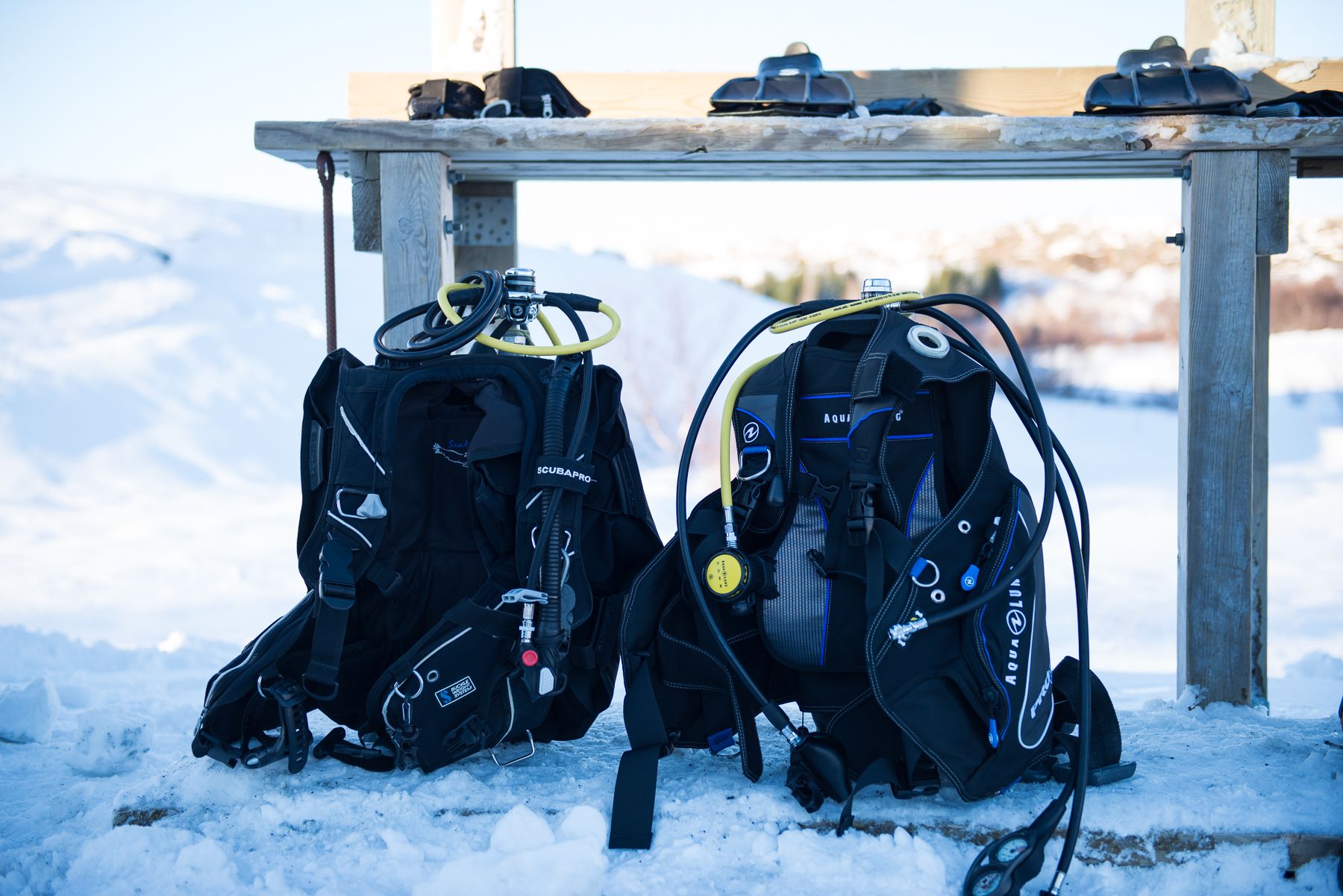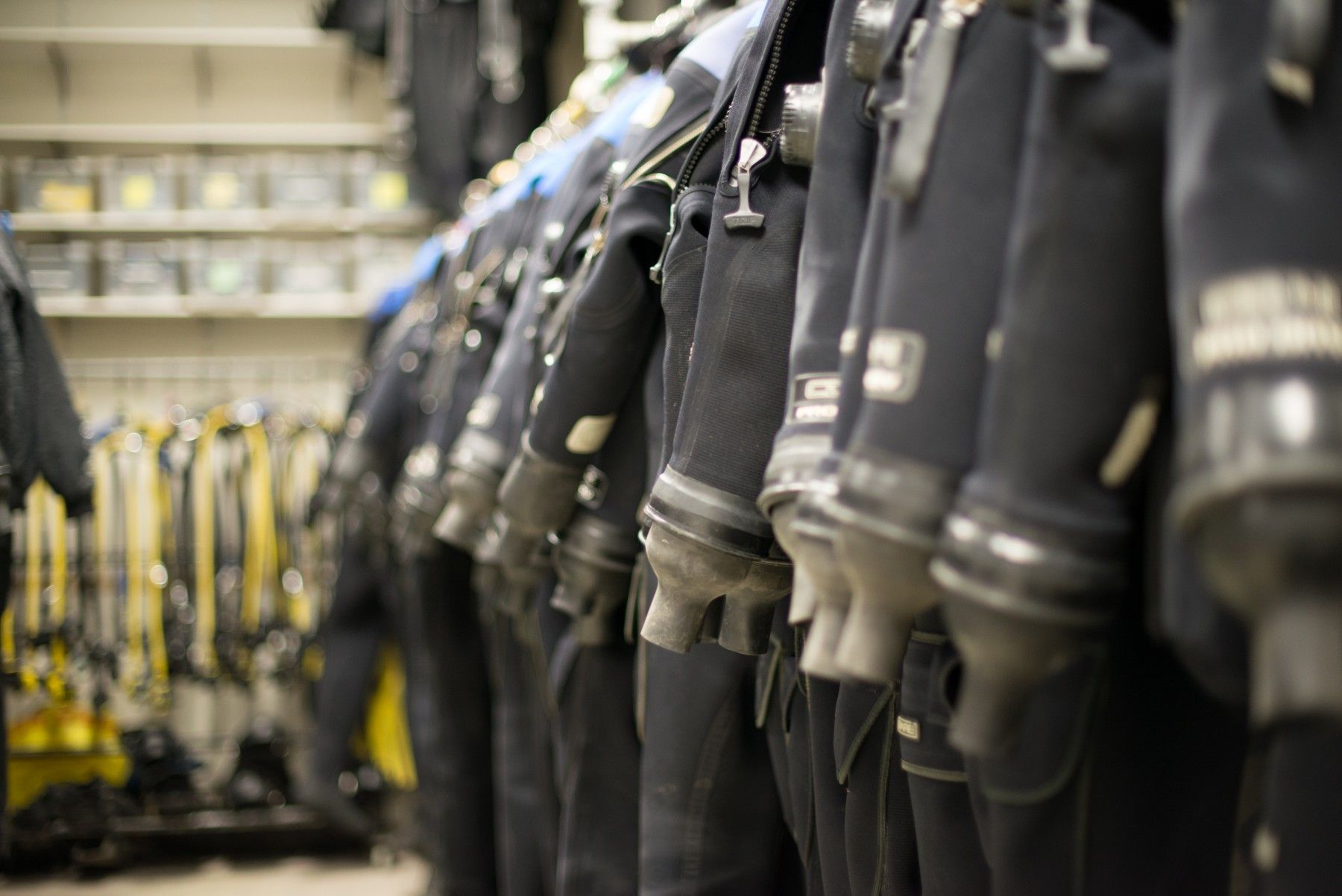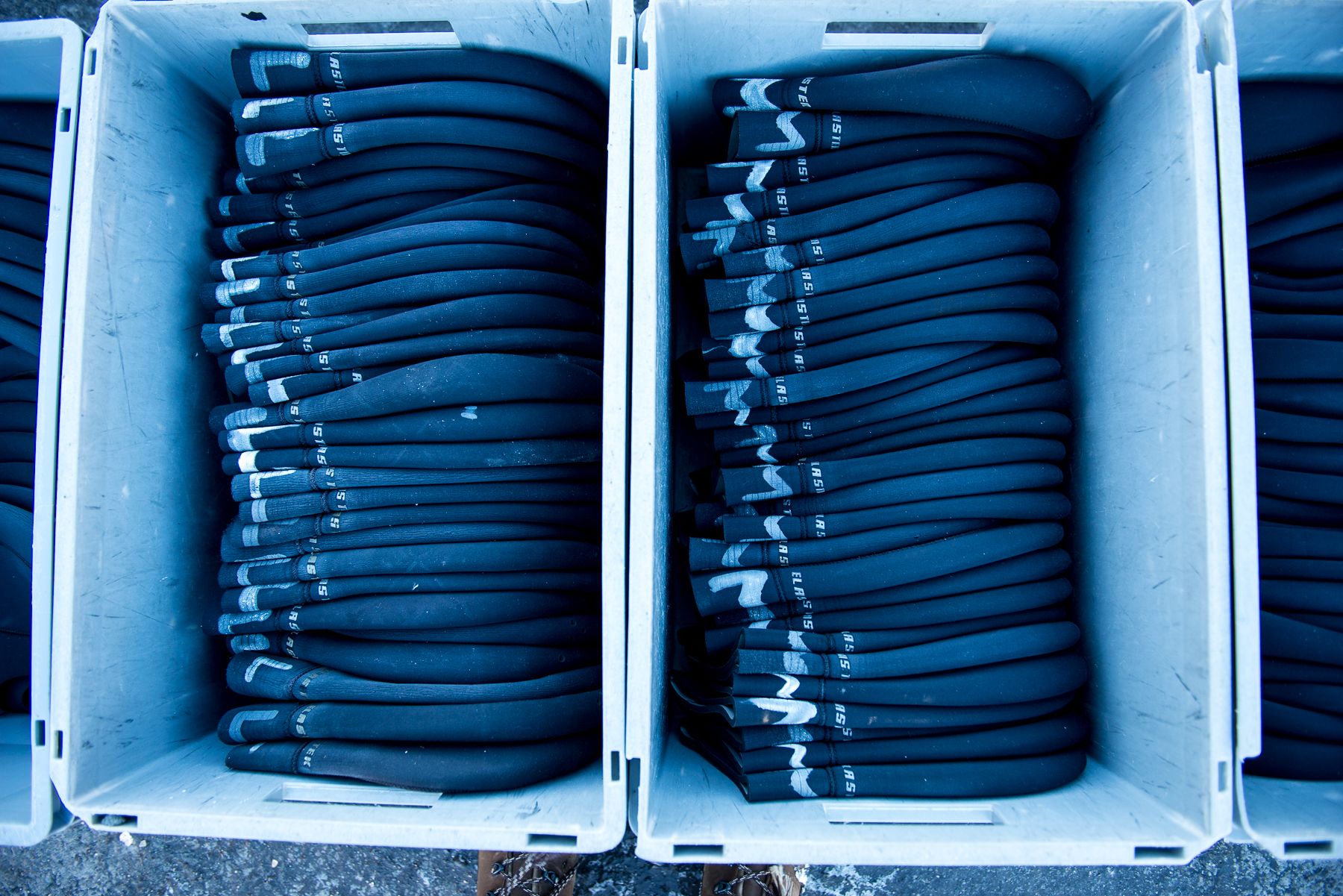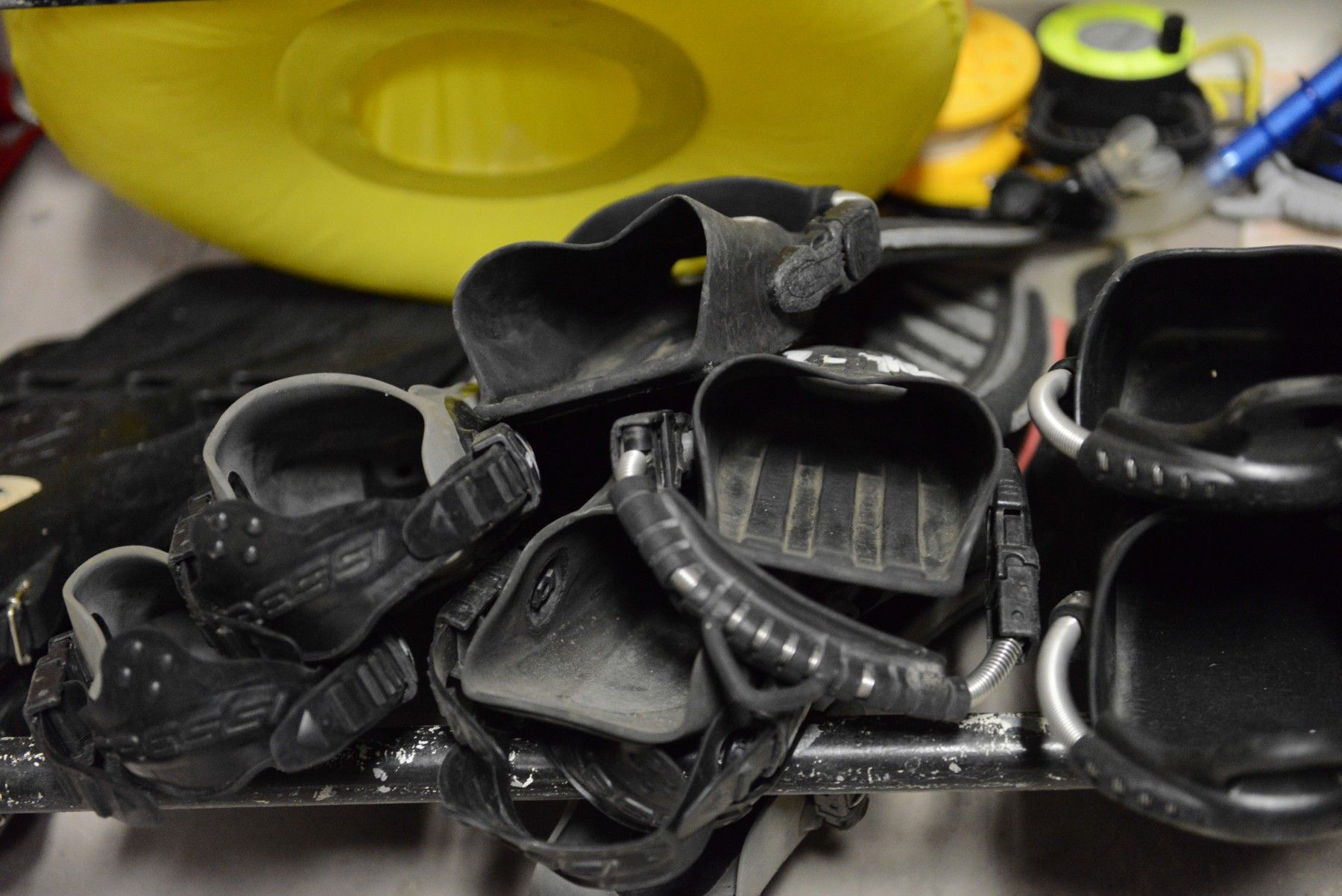 Our gear
We are proud of our dive and snorkel equipment as we use only the best of the best, such as the Aqualung Titan and Aqualung Core regulators, which is the one used by most cave and technical divers in the most extreme conditions.
Our dry suits are BARE CD4 or BARE XCS2 compressed neoprene suits that carry a livetime warranty. In combination with our BARE C200 undergarments and BARE 7mm gloves and hoods you will be warm and toasty on your dives or when snorkeling.
Our BCDs are the Aqualung Wave and Aqualung Pro HD.
It goes without saying that our equipment is checked more often and regular than local laws and PADI rules demand. We sell or discharge it before it gets old.
When you are down there you want to know that we don't compromise on your dive gear.
We love to walk that extra mile for you.
Silfra Safety Workshop
Every year DIVE.IS hosts a Safety Workshop at Silfra to which all other companies are invited to take part. The aim of our workshop is to keep our safety and emergency procedures up to date by having our guides practice rescue skills and complete real life rescue scenarios for both divers and snorkelers. We invite other companies guides to join us to foster friendships and cooperation among the guides and to make sure that everyone is working from the same page.
The Safety Workshop has 7 "stations" were guides focus on different skills. This includes land based first aid skills, such as CPR and the use of oxygen and defibrillators, towing tired or struggling snorkelers and even includes full search, recovery and rescue of an unconscious diver. We also focus on making sure that all guides know how to exit at any of the emergency exits along the fissure, and spend time practicing our firemans lifts.
And of course, in true DIVE.IS style, we round the afternoon off with a fantastic BBQ!
Loading YouTube Player...
You might be interested in