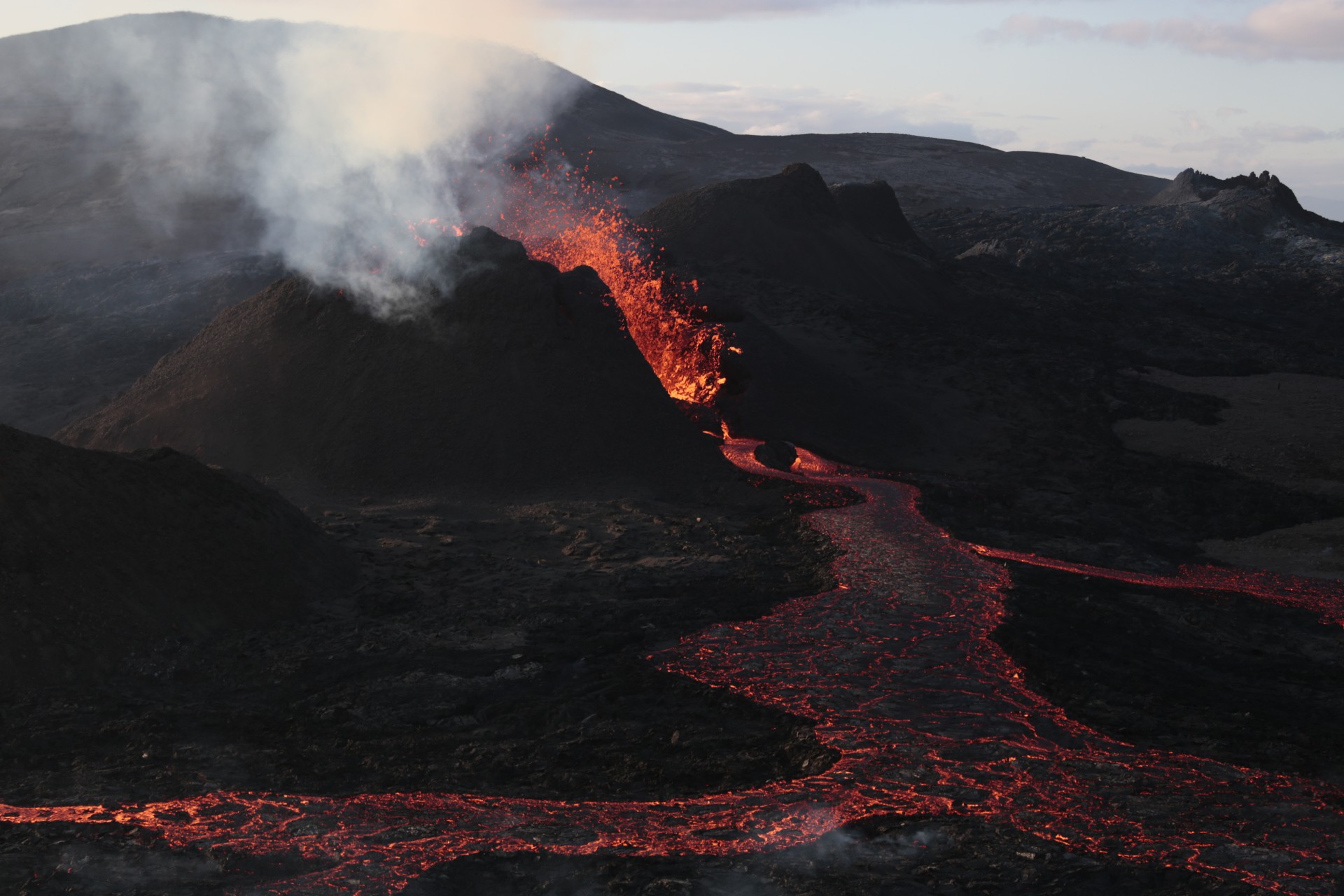 See the eruption in Geldingadalir with your own eyes
Rarely can eruptions be experienced in such close proximity like the eruption that is happening right now in Geldingadalir, in the Reykjanes Geopark in Iceland.
Within an hour's drive from the capital and 30 minutes from the Reykjavik KEF airport, you can be experiencing this fissure eruption, as magma erupts directly from the earth's mantle, cools and then hardens right in front of you.
After a guided tour to the volcano, you will visit Leidarendi, a 2,000 year old lava tube cave.
Your guides are experts in the area and will take the back roads through the volcanic and rugged landscape of the Reykjanes Geopark. Stops will be made at Seltún geothermal area and the hauntingly beautiful lake Kleifarvatn.
This is an all-day outdoor activity that will introduce you to Iceland's natural environment which is like no other in the world.
Can be booked no later than 12 hour(s) before 8:00 AM

Max 6 people in the SUV and 16 people in Mercedes
Included:
Guided volcano hike
Guided cave tour
All necessary safety equipment for caving (helmet and headlamp)
All necessary emergency equipment for volcano hiking (volcanic gas mask)
Private car tour
Please bring:
Hiking shoes
Suitable clothes for the weather of the day
Backpack or small carry-all
Hiking poles (if you use them)
Water, snacks and a packed lunch for the hike
Covid-19 safety precautions
Only 6 passengers with a guide
Plenty of space to uphold the 2 meter rule
Mandatory mask use on our transfer car
Customers bring their own COVID19 face mask
Hand sanitizer and disposable gloves are provided in our transfer car
All equipment and vehicles are thoroughly sanitized after every tour
Safety requirements
Hikers must:
be physically fit

wear good hiking boots