Thingvellir - Gullfoss- Geysir
Get ready for a sublime day in the heart of Iceland! We will pick you up in Reykjavík and drive the scenic route of the must-see Golden Circle. You will visit the beautiful National Park Thingvellir, the active geothermal area of Geysir, and Gullfoss, one of the most beautiful and powerful waterfalls in Iceland. All of these sights are a magnificent display of the force and beauty of nature and shouldn't be missed by any visitor in Iceland.
You will be picked up at your hotel in Reykjavik by our trusted partners. This Golden Circle bus tour is guaranteed as a small group experience and your tour guides will be local experts, with great knowledge about the area and able to take questions due to the small size of the group.
You will visit all the sights on the Golden Circle, the most popular ones being the highly active Geysir geothermal area and the Gullfoss waterfall. Other sights include the Kerið crater and the village of Hveragerði.
At Thingvellir national park, you will have the opportunity to take a walk through the most historically important place in Iceland, before traveling back to Reykjavik.
During the tour we break for refreshments at a restaurant or café.
If you want to make the most out of your day, this tour can be combined with The Snorkeling Silfra Day Tour or The Diving Silfra Day Tour. This tour is also great for people travelling with divers or snorkelers doing the Dive Silfra & The Golden Circle or Snorkeling Silfra & The Golden Circle. Just add to cart and finish all the bookings together when ready.
If you are traveling with a snorkeler or diver on one of the DIVE.IS tours, and do not want to go in the water yourself, you have the option to return to Reykjavik with our partner company or stay at Thingvellir while your travel companions complete their activities. Please let us know in advance which option you would prefer at dive@dive.is.
Please note that in order to dive in Silfra you must have dry suit certification or 10 logged dry suit dives within the last two years of tour date and be able to provide written proof from a diving instructor of these dry suit dives. You can read more about the Diving Silfra Tour here.
Our Souvenirs can be purchased in your booking process by selecting them under "Extras". If the Souvenir you are looking for is not listed below please contact us or leave a comment in your booking and we will bring it on tour with us.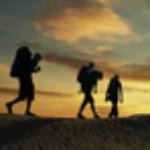 Honestly one of the best tours i have ever done
I honestly had such high expectation, when i heard about this tour from other people. NINO was our tour guide; he was super kind, and he spoke more then 3 languages, and was also super social. Taught our group a lot of cool facts about the golden circle. In regards to the actually snorkelling part itself, is it a most do experience, it completely blown my expectation out of the water. It was probe one of the best things I have ever done. And the company is super friendly about it and welcoming. I would defy highly recommend it.

All year round

8 hours

Maximum of 15 per guide

Pick up starts at 8.30, please be ready from 8.30-9.00
Please bring:
Suitable clothes for the weather of the day
Water bottle and refreshments
Included:
Free hotel pick up and return
Guided tour of Gullfoss, Geysir and Thingvellir
Want to snorkel on the Golden Circle? We can arrange that!
Leiðsögumenn í þessari ferð
Þú munt fá leiðsögn frá einum þessara frábæru leiðbeinenda
Heimilisfang
Gullfoss
Southwest Iceland
Thingvellir
Thingvellir National Park
801 Selfoss
Open in Google Maps
Frequently asked questions about our Golden Circle Day Tour
Get ég fengið leiðsögn á íslensku eða á einhverju öðru tungumáli en ensku?

Við erum með kröfur um að allir þátttakendur kunni að tala ensku, það er einfaldlega vegna fjöldi leiðsögumanna sem koma frá öllum heimshornum. Ef leiðsögumaðurinn ykkar talar íslensku er honum velkomið að gera ferðina þannig. Við getum hinsvegar ekki lofað því þar sem flestir leiðsögumenn okkar eru enskumælandi. Hinsvegar er hægt að biðja um það og við gerum okkar allra besta til að uppfylla óskir viðskiptavina.

Is food included in the Golden Circle Tour?

Unfortunately food is not included in the Golden Circle tour, expect for a hot drink and biscuits after your dive or snorkel. You will however have the chance to purchase food at either Gullfoss or Geysir were there are several options available, both hot and cold meals. You are also welcome to bring food and snacks with you, which you will be allowed to eat on the bus :)
View all FAQs
You might be interested in
Við notum vefkökur ('cookies') til að bæta upplifun þína á vefsíðu okkar og súkkulaðikökur til að bæta upplifun þína á ferðum með okkur. Með því að halda áfram að nota þessa vefsíðu ert þú að sammþykkja notkun á vefkökum eins og fram kemur í okkar Persónuupplýsingar.