DIVING SILFRA TOUR
Imperdibile per tutti i dry suit diver
Tuffati nel più esclusivo mondo sottomarino con una visibilità senza pari! Silfra è una spaccatura nella terra squarciata dal movimento delle placche tettoniche eurasiatica e nordamericana. L'acqua pura e cristallina che riempie la fessura è stata filtrata per decenni attraverso la roccia lavica sotterranea e offre oltre 100 metri di visibilità. Le scene subacquee di Silfra sono come in nessun altro posto al mondo.
Se desideri viaggiare con noi, il tuo Silfra Diving Day Tour inizierà quando ti verremo a prendere nel tuo alloggio a Reykjavík. Durante il viaggio di un'ora verso il Parco Nazionale di Thingvellir, la guida ti introdurrà alla storia geologica e culturale unica di Silfra e della circostante area di Thingvellir. Se hai il tuo mezzo di trasporto, hai anche la possibilità di incontrarci direttamente al parcheggio Thingvellir. Clicca su questo link e troverai le indicazioni per raggiungere il punto d'incontro a Thingvellir.
Una volta arrivati a Silfra, la vostra guida vi darà un'introduzione dettagliata sul sito di immersione e vi aiuterà ad assemblare la vostra attrezzatura. Usiamo solo marchi di alta qualità: BARE e Aqualung per la vostra attrezzatura SCUBA e APEX o Aqualung per i regolatori.
è il momento di fare il grande passo e provare le immersioni nell'acqua cristallina e incontaminata di Silfra. Filtrata per decenni dalla roccia basaltica vulcanica islandese, puoi tranquillamente sorseggiarla durante l'immersione; non troverai acqua potabile più pura.
During your dive you will explore the four main parts of Silfra. You will float through Big Crack, Silfra's narrowest section, where you can have your 'Dive Between the Continents' photo taken. As the fissure widens you will find yourself in the majestic Silfra Hall with the possibility of local geese and ducks paddling overhead. Near to the opening to Thingvallavatn we will enter the Silfra Cathedral; if there are divers ahead you will see the 'chandelier effect' of their rising bubbles. Your dive is finished in the endless visibility of Silfra Lagoon.
Dopo questa prima immersione, faremo ritorno con la nostra attrezzatura lungo un percorso impegnativo ma gratificante di 250 metri per poi scaldare le nostre mani e il nostro spirito con cioccolata calda e biscotti. Non esitare a chiedere alla tua guida se hai bisogno di aiuto con la tua attrezzatura.
Questo tour prevede due immersioni. Ciascuna dalla durata di 30-40 minuti con una profondità massina di 18 metri. Durante l'inverno, se la temperatura esterna scende sotto gli 0°C, facciamo solo un'immersione più lunga (40-45 minuti) per la sicurezza e il confort dei nostri subacquei.
Se avete amici o familiari, che non sono subacquei certificati ma che vogliono comunque fare un'esperienza a Silfra, saranno i benvenuti all'unirsi al tour giornaliero di Snorkelling
Per unirti a questo tour devi avere la certificazione per la muta stagna o 10 immersioni registrate nei due anni precedenti la data del tour e fornire una prova scritta da l'istruttore subacqueo che ti ha accompagnato in queste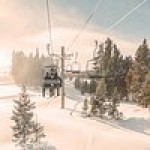 Dive.is made an amazing place an AWESOME experience
Absolutely amazing experience - of course Silfra is spectacular but the experience was made so much better by the amazing Clarence from Dive.is. He was a wonderful, personable and knowledgeable guide who made you feel super well looked after at all times - from a great briefing through very strong attention to detail on our kit, to a very well led dive and even got chocolate at the end. Could not recommend more highly - thanks Clarence!! Also the Dive.is team made booking a dream, were super accommodating when we had a last minute issue and their kit is modern and in great shape. We felt in safe friendly hands at all times.

tutto l'anno, ogni giorno

6-8 ore

rapporto massimo di 3 subacquei per 1 istruttore subacqueo
Per favore porta:
il tuo brevetto subacqueo (PADI Open Water o equivalente)
una prova della tua certificazione di muta stagna o 10 immersioni registrate entro i due anni precedenti alla data del tour
Sottoabiti termici lunghi
Calzettoni spessi
Vestiti adatti per il meteo del giorno
Inclusi:
trasporto andata e ritorno in Reykjavik
istruttore
due immersioni guidate (una sola immersione se la temperatura scende sotto gli 0°C)
tutta l'attrezzatura necessaria
cioccolata calda e biscotti nell'intervallo di superficie
tassa di entrata a Silfra di 1.000 ISK
Appuntamento a Silfra:
Per favore, consulta il calendario qui sotto per controllare l'orari avviabili per i tour.
Safety requirements
I partecipanti devono:
essere subbacquei certificati al livello PADI Open Water o brevetti equivalenti

avere la certificazione per la muta stagna e un'immersione con la muta stagna registrata entro due anni dalla data del tour OPPURE avere almeno 10 immersioni in muta stagna registrate negli ultimi due anni dalla data del tour e provvedere una prova scritta da un istruttore subbacqueo di queste. PDF

avere letto, firmato e seguito le indicazioni sul PDF di Diving Silfra Medical Statement PDF

far firmare il nostro modulo PDF Diving Medical da un dottore se hanno 60 anni o più PDF

Firma la tua dichiarazione di responsabilità in PDF all'inizio del tour PDF

essere un minimo di 150cm / massimo 200cm

essere un minimo di 45Kg / massimo 120Kg

avere almeno 17 anni (è richiesta la firma di un custode legale per i partecipanti minori di 18 anni)

essere fisicamenti allenati

poter comunicare in inglese

essere pronti ad indossare una muta stagna a volte stretta e costrittiva

non essere in gravidanza
You can use your government gift card with us, you simply enter the gift card code on the Checkout page.
Loading YouTube Player...