Two perfect stops on the Golden Circle!
In just a few hours you will snorkel or dive in Silfra between two tectonic plates and take a walk through a tunnel created by the flow of glowing lava. You do not want to miss seeing the unique scenery on these adventures — it's like nothing else on earth! These tours are a great addition to your self-drive Golden Circle tour or visit to Thingvellir Park.
Silfra is a fissure created by the separation of the North American and Eurasian tectonic plates. The fissure fills with glacial water that has been filtered through underground lava rock for decades. Once this water reaches Silfra it is crystal clear, providing over 100 meters of underwater visibility. The astonishing clarity allows for colors and views possible nowhere else on earth. As the water is 2°C-4°C year round, we will provide you with a dry suit and undergarment to keep you warm and dry in the water.
The lava cave system you will visit is called Gjabakkahellir. According to folklore, the caves are entrances to the ninth world or Niflheimar. At some points inside the cave we will have to climb and crawl a little, but this cave tour can be undertaken by everyone who feels comfortable in confined spaces and is fit to take a short hike. Please make sure to bring good shoes.
This is a perfect combination adventure for you if you want to get a truly in-depth view of our beautiful landscape and make the most of your day. You can read more about the Silfra Snorkeling tour here.
The schedule for this combination tour is as follows:
10:00: Snorkeling Silfra Tour – meet us at the Silfra parking lot.
13:00: Pick up at the Silfra parking lot for the caving tour at Gjábakkahellir. The cave is a short 20 minute drive, but it is not possible to drive there in a normal street car.
15:00-16:00: Drop off at the Silfra parking lot after the caving tour.
Our Souvenirs can be purchased in your booking process by selecting them under "Extras". If the Souvenir you are looking for is not listed below please contact us or leave a comment in your booking and we will bring it on tour with us.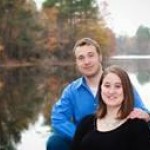 Wir mieteten ein Wohnmobil entdeckt und waren alleine unterwegs. Dies war das einzige, was wir " geplant " der ganzen Woche, die wir dort waren. Wir hatten eine tolle Zeit! Jorgan war unser Führer und er war sehr informativ und unterhaltsam. Wir trugen zwei Schichten sowie verdoppelt bis auf Socken! Wir reisten am Anfang Oktober und wir waren nicht so kalt an. Es dauerte eine Weile, um sich in unsere Ausrüstung aber sobald wir das Wasser, es war das Geld wert! Das Wasser war so klar, es war wahnsinnig. So schön! ! Die heiße Schokolade und Kekse waren sehr zu schätzen am Ende der Reise!

1.April - 30.September

8-9 hours

Maximum 6 snorkelers per snorkel guide

Maximum 8 cavers per cave guide
Please bring:
Long underwear
Thick socks
Suitable clothes for the weather of the day
Contact lenses if you wear glasses
Good shoes (e.g. hiking boots)
Warm clothes for caving
Included:
Highly trained snorkeling guide and caving guide
Guided snorkeling trip
Guided cave tour
All necessary snorkeling and caving equipment
Hot chocolate and cookies between Snorkeling in Silfra and Lava Caving
Entrance fee into Silfra
Excluded:
Hiking shoes
Long underwear
Departures:
10:00 - 10:30 hotel pick up in Reykjavík
Safety requirements
have read, signed, and followed directions on the online Snorkeling Silfra Medical Statement (link provided in confirmation email) PDF

have our Snorkeling Medical form signed off by a doctor if they are age 60 or older PDF

sign our liability release form at the start of the snorkeling tour PDF

be at minimum 150cm / max 200cm

be at minimum 45kg / maximum 120kg

be at least 12 years of age on the year

be comfortable in water and be able to swim

be physically fit

be ready to wear a sometimes tight & constricting dry suit

be able to communicate in English

not be pregnant
Address
Meet directly at our meeting point at Silfra or join our pick up service from Reykjavík!
Thingvellir National Park
801 Selfoss
Open in Google Maps
Frequently asked questions about our Snorkeling Silfra & Caving in Thingvellir Combo Tour
Er klósett aðstaða og skiptiklefar á Silfru?

Já það eru klósett á Silfru. Hinsvegar eru einungis tvö klósett og því biðjum við ykkur um að nota þau ekki til fataskiptana því það getur skapað langar biðraðir. Við erum með flottan Changing Room bíl þar sem hægt er að hafa fataskipti, einnig eru oft margir aðrir bílar á staðnum sem hægt er að nota til skiptana. Einnig mælum við með að fólk mæti á Silfru nú þegar klædd í föðurland og ullarsokkana sína.

How does my Lava Caving Combo tour work?

There are two seperate Lava Caving combo tours, a self drive option and a pick up option. If you choose the self drive Lava Caving combo tour, you will meet your guides at Silfra and participate in the dive or snorkel first. You will then be met by your caving guide, from our sister company Basecamp, who will take you on the Lava Caving tour. After that tour, your guide will drop you back at the car park at Silfra, for you to collect your car. If you choose the other Lava Caving combo, then you will be picked up by our guides at your accomodation in Reykjavik and taken to Silfra to participate in your dive or snorkel. Afterwards, you will return to Reykjavik for a visit to the Volcano House, were you are invited to watch the films about both the Vestman Island and Eyarfjallajökull eruptions. Before or after the showing, you will have time to look around the Volcano House exhibition before your caving guide, from our sister company Basecamp, will pick you up for your Lava Caving tour.

Is food included in the combo tours?

Unfortunately none of our combo tours include a meal, although there are always hot drinks and biscuits after your dive or snorkel. On most of our combo tours there is however an opportunity to purchase food along the way. And of course you are always welcome to bring your own food and snacks.
View all FAQs
You might be interested in
Við notum vefkökur ('cookies') til að bæta upplifun þína á vefsíðu okkar og súkkulaðikökur til að bæta upplifun þína á ferðum með okkur. Með því að halda áfram að nota þessa vefsíðu ert þú að sammþykkja notkun á vefkökum eins og fram kemur í okkar Persónuupplýsingar.