Horseback riding and Silfra in one day
Fit two uniquely Icelandic experiences into one day! You will first visit the the magical fissure Silfra, the spot where the earth has been ripped open by the movement of tectonic plates. The fissure marks the divide between the North American and Eurasian tectonic plates and it is filled with crystal clear glacial water. The underwater visibility is over 100 meters, which opens up spectacular views and mesmerising colors. You can read more about the Snorkeling Silfra Day Tour here.
After snorkeling in Silfra we will warm up with a cup of hot chocolate and cookies before we take you to the Laxnes Horse Farm, where you will spend the rest of the day on a pleasurable ride through the beautiful valley of Mosfellsdalur. Horse enthusiasts will already know that the Icelandic horses are an extremely special and protected breed, but beginners are also welcome to join the horseback riding tour.
At Laxnes you will be provided with riding equipment before you are handed one of their friendly and sure-footed Icelandic horses suitable for both beginners and experienced riders.
This tour will surely be an enjoyable experience to remember.
Our Souvenirs can be purchased in your booking process by selecting them under "Extras". If the Souvenir you are looking for is not listed below please contact us or leave a comment in your booking and we will bring it on tour with us.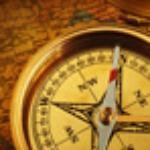 Snorkeling+Horseback Riding=A great day!
My 2 friends and I did the morning Snorkeling followed by the afternoon horseback riding. It was a truly unique experience. Our guide, Rudi, picked us up and then there was some confusion about where the other person he was picking up was staying. It was great to see the amount of effort that went into finding this person and making sure they wouldn't be left behind. Rudi was great! He told us stories and made sure we were entertained the whole time. He really helped make it a special trip. They drove us over to Laxnes Horse Farm after our snorkeling and we enjoyed a 2 hour horseback ride. An all around great experience! Definitely would recommend!

April 1st - September 30th, daily

Snorkel tour between 08:00 - 13:00

Horse riding between 14:00 - 16:00

Maximum of 6 snorkelers per snorkel guide (the horseback riding tour might have more)

ISK 36.390
Please bring:
Long underwear
Thick socks
Suitable clothes for the weather of the day
Contact lenses if you wear glasses
Included:
Hotel pick up and return
Guided snorkelling trip
All necessary equipment
Hot choclate and cookies after the snorkeling trip
Entrance fee of ISK 1.000,- into Silfra
Transport to the Laxnes Horse Farm near Reykjavík
Guided horse riding trip
Departures:
Please see the booking calendar for available departures.
Safety requirements
have read, signed, and followed directions on the online Snorkeling Silfra Medical Statement (link provided in confirmation email) PDF

have our Snorkeling Medical form signed off by a doctor if they are age 60 or older PDF

sign our liability release form at the start of the snorkeling tour PDF

be at minimum 150cm/ maximum 200cm

be at minimum 45kg / maximum 120kg

fit within our dry suit size chart PDF

be at least 14 years of age on the year

be comfortable in water and be able to swim

be physically fit

be ready to wear a sometimes tight & constricting dry suit

be able to communicate in English

not be pregnant
You might be guided by one of these nice guys.
You'll go snorkeling and horseback riding here
Address
Pick up in Reykjavík begins 1,5 hours earlier than the tour times show below.
Thingvellir National Park
801 Selfoss
Open in Google Maps