Set up your own diving adventure
4 dives in 4 dive spots during 2 days
We here at DIVE.IS offer a variety of diving tours in Iceland. If you would like to try more dive sites then the bucket list dive, Silfra, then we have got you covered. We have set up self drive multi day diving tour itineraries to make it even easier for you to book your diving adventure.
This is our best suggestion for a 2 day tour around Reykjavik. We start with 2 dives in the ocean and Bjarnagjá fissure. The dive sites are about 45 drive from Reykjavik and in the area of the new lava from the recent eruptions in Reykjanes pensinsula.
On day 2, we will also have 2 dives, first in Silfra fissure and then in Silfra's darker sibling, Davíðsgjá fissure, which is in the same area in Þingvellir national park.
We have also selected activities in the area that we think would fit in to your perfect diving day in Iceland.
Check out more info in the day tabs below.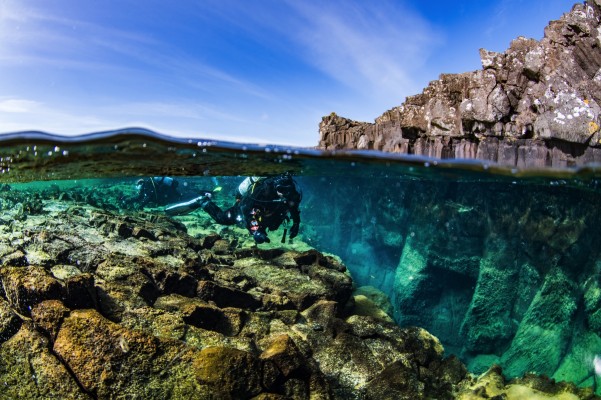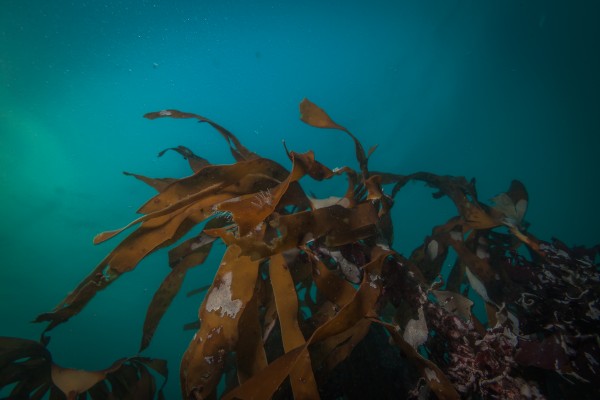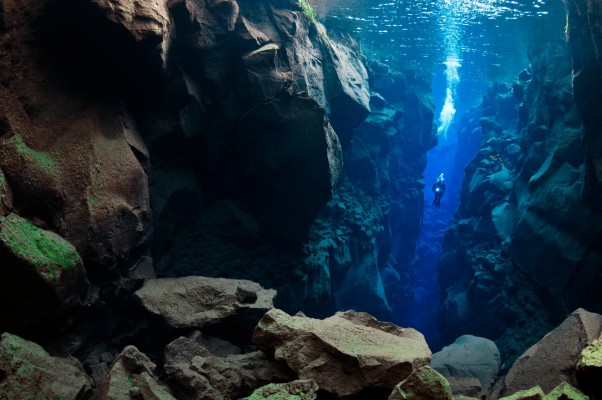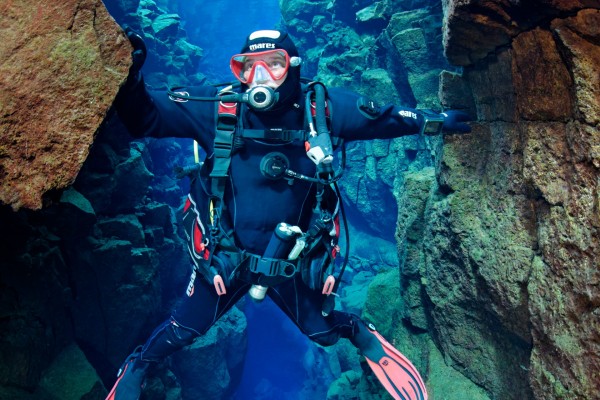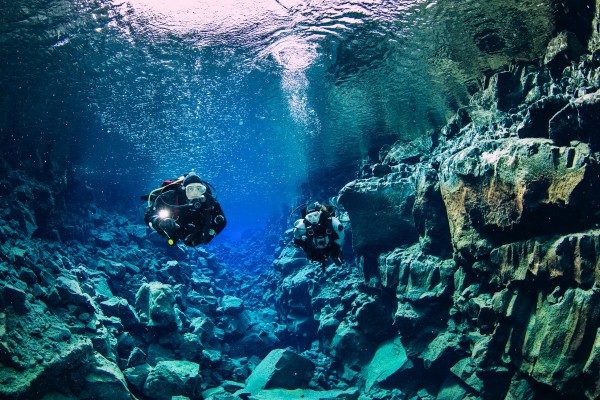 Day 1

Ocean and Bjarnagjá
Join us on a Ocean dive in the North Atlantic and a fissure dive in salty and fresh water in Bjarnagjá fissure. Both dive sites are located in Reykjanes peninsula, about an hour drive from downtown Reykjavik.

Bjarnagjá fissure
Bjarnagjá
is an 18 m deep lava ravine on this very peninsula where the tectonic activity has caused Iceland to rise out of the ocean. The water in Bjarnagjá is mostly fresh groundwater but it is influenced by the salinity of the sea as the rift is only few hundred meters from the coast. A boat has been placed at the bottom of the fissure, adding an eeriness to the dive spot.
Ocean dive
On the
Ocean Diver Day
Tour you will join the undersea inhabitants of the North Atlantic for a swim through Iceland's cool coastal scene. Our favorite local ocean dive site is Garður, which is a shore dive. You will scuba dive in a kelp forest which offers a great habitat for a number of marine species, including lumpsuckers, nudibranches, and a wide variety of invertebrates. Colorful algae also flourish here off the coast of Iceland.
The structure of your tour depends on the tides and weater conditions that day. Our experienced guides will decide which dive spot you will first dive at shortly before your dive date. Note that ocean dives in Iceland depend on the weather and it can happen that scheduled ocean dive trips have to be canceled due to unfortunate weather conditions. If that is the case we usually have a plan B and can offer you other dive sites, such as Kleifarvatn, Davíðsgjá or Silfra that do not depend on the weather as much as the ocean.
Day 2

Silfra and Davíðsgjá
Silfra fissure is on many divers' bucket list and rightly so. But not as many divers know about Silfra's darker, wilder sibling, Davíðsgjá fissure. This local diver's favorite is a hidden gem located just a few kilometers from Silfra in Thingvellir national park. On this Silfra and Davíðsgjá diving combo tour, you will be able to dive them both in one day.

We will start with the Silfra dive where you will dive into the most unique body of water in the world with unparalleled visibility. Silfra is a crack in the Earth ripped open by the movement of the North American and Eurasian tectonic plates. The crystal clear glacial water, providing over 100 meters of underwater visibility, has been filtered for decades through underground lava rocks. The underwater scenery that you experience in Silfra can be found nowhere else on Earth.
Davíðsgjá is usually slightly warmer than Silfra. Divers walk straight into the water and after a shallow swim, they enter the long, deep and narrow Davíðsgjá fissure. The maximum depth of the dive in this fissure is 21 meters. Davíðsgjá often has incredible underwater visibility, although this varies and is more dependent on the weather than in Silfra. Therefore, Davíðsgjá is sometimes called Silfra's wilder and darker sibling. The top of the fissure in Davíðsgjá is actually about 7 meters underwater, which allows for more contact with the water in Thingvallavatn lake. It is therefore common that trout join the divers exploring this fissure.
Add more activities to your day
1 April - 30 September

8+ hours each day (depending on activites selected)

Maximum ratio of 3 divers per 1 dive guide

Minimum 2 divers per guide
Safety requirements
be a certified diver at the level of PADI Open Water Diver or equivalent

Have dry suit diving certification OR have at least 10 logged dry suit dives within two years of the Silfra tour date and be able to provide written proof from a diving instructor of these dry suit dives PDF

have read, signed, and followed directions on the online Diving Silfra Medical Statement (link provided in confirmation email) PDF

have our Diving Medical form signed off by a doctor if they are age 60 or older PDF

sign our liability release form PDF

be at minimum 150cm / maximum 200cm PDF

be at minimum 45kg / maximum 120kg PDF

fit within our dry suit size chart PDF

be at least 17 years of age (signature of legal guardian required for under 18 year old participants)

be able to communicate in English

be ready to wear a sometimes tight & constricting dry suit

not be pregnant
You might be guided by one of these nice guys
Address
Garður
Garður Pier
250 Garður
Silfra
Thingvellir National Park
801 Selfoss
Davíðsgjá
Thingvellir National Park
801 Selfoss
Open in Google Maps