See it all!
The 10-Day dive tour offers a thorough exploration of Iceland's fantastic terrain both above and below water. The tour will begin and end in Reykjavík, after driving the "ring road" around the entire island and stopping at many exquisite sites along the way. Although Iceland is a relatively small island, the landscape varies greatly along its coastline. On this tour you will pretty much get to see it all.
We will start the tour by going to the most popular dive and snorkel site in Iceland, Silfra. The dive site is located in the National Park Þingvellir, about a 45 minute drive from Reykjavík. The Park has been declared a World Heritage site by UNESCO, both for its cultural and historical significance as well as natural and geological uniqueness. On our way the guide will point out interesting facts about the history and geology of the park.
When we arrive at the dive site we will gear up and walk to the platform, where your guide will give you a briefing on the dive. We'll take a few steps down the ladder and make contact with the world's clearest water to dive in. It's so pure you can even drink it – Take a sip! The slight current formed by the underground wells will make our dive in the crack an easy one. We plan the dive so that we see Silfra Hall, Silfra Cathedral and the Silfra Lagoon.
After the dive we'll make our way out west to Snæfellsnes, stopping along the way – maybe for a hot bath at a natural hot pool in the middle of nowhere, or perhaps to drink from a natural fizzy water spring. We'll play that one by ear. We will then arrive at a cosy hotel in Stykkishólmur where we will enjoy some local delicacies for dinner.
We will start day two with an exciting dive at Birgisklettur, one of over 2000 islets and skerries in the Breiðafjörður bay archipelago. On this dive we'll dive around this little island with an amazing variety of scenery and marine life. We'll dive on a colourful wall, in a cavern, among big rocks, over some smashed-up sea urchin sand and encounter an array of different fishes, crustaceans, sea stars and other intriguing invertebrates.
After the dive we will head back to shore – maybe enjoying a bit of a boat ride around the archipelago renowned for its rich bird life (puffin, arctic tern, eider duck, and the white-tailed eagle, to name a few) along with freequent sightings of whales and dolphins. After a delicious lunch in the village we'll enjoy a scenic drive along the northern shore of the Snæfellsnes peninsula and head up north towards Skagafjörður.
Day three will take us to Drangey, a 180m tall monolith bird cliff island in Skagafjörður bay. It is the home of hundreds of thousands of sea birds, most prominently the cute (and tasty) puffin, and the (also cute and tasty) guillemot. The latter of course share our keen interest in diving and we´ll hopefully enjoy encounters with this feathered fellow dive-enthusiast! Apart from that, the still largely unexplored under water landscape of Drangey surely offers some exciting marine life and scenery.
On our way there and back we will of course be on the look-out for seals and whales, which frequent the area (keeping our snorkelling equipment handy, should an opportunity present itself)!
After the dive at Drangey we may enjoy the opportunity to relax in the legendary natural hot pool of "Grettir the Strong," Iceland's most famous outlaw. While he famously once swam to Drangey, where he hid out from the law, with a flaming torch, it is not known whether he was the first ever to dive around the island. That is, however, highly unlikely.
After an exciting day of in-and-under water activities, we will head on towards Eyjafjörður, stopping for snacks along the way. We will arrive at the cosy hotel of Skjaldarvík where the fabulous cook Dísa awaits us with her local delicacies.
We spend two days exploring the spectacular dive sites located in Eyjafjörður. Here you will have the opportunity to dive both "big Strýtan" and "little Strýtan," which are the only underwater geothermal chimneys on the planet that can be reached by recreational divers. The warm water seeping out of these chimneys attracts a dazzling array of marine life, and an interesting variety of marine organisms is found in other dive sites in Eyjafjörður as well. In northern Iceland we will also explore the underwater worlds at Nesgjá and Litlaá. Nesgjá is often referred to as the "Silfra of the North," as it is also a fissure filled with crystal clear water providing outstanding underwater visibility and striking scenery. Litlaá is a 17°C geothermal river, which we will snorkel.
On our drive from the north coast to the east, we will visit the surreal Lake Mývatn area and stop at Dettifoss, Iceland's most impressive waterfall according to most accounts. Our dive site on the east coast is in the fjord called Seyðisfjörður, which is also the name of the fishing village where we will spend the night. In Seyðisfjörður we will dive down to the British oil tanker that was sunk by German bombers on February 10th, 1944 — one of the few instances in which World War II came directly to the shores of Iceland. From Seyðisfjörður we will then head south to Vík. This day will be devoted to visiting the most impressive sites along the southeast and south coast. On this part of the journey you will see countless waterfalls, black sands that extend for many miles, strange lava rock formations jutting out of the sea, glaciers both at your feet and far in the distance, and huge icebergs slowly making their way to the ocean at the unique Jökulsárlón glacial lagoon.
Before completing the circle and arriving back in Reykjavík, we will do one more dive in Silfra and explore the famous "Golden Circle." Nature's own watery fireworks at Geysir will provide a grand finale to your tour of Iceland.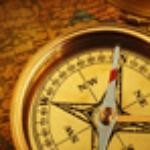 10 Day tour - stunning country & exceptional service! & the diving's cool too!!
Before you travel to Iceland – learn how to say beautiful, amazing and wow in 1,000 different ways!
I joined a 10 day diving tour of Iceland with Dive.IS as a solo traveller in September 2012. We dove Silfra (amazing) but also Strytan (chimneys), El Grillo (WWII Wreck), Nesjga (fissure) and Garthur (sea dive to get our eye in).
If you coldwater dive and are interested in seeing a country and learning about its culture this is an excellent tour for you. The diving in itself is not difficult but [...]

May - September

10 days

Minimum 6 divers

Maximum 8 divers
Please bring:
Your PADI Advanced Dive Certification or equivalent.
Proof of dry suit experience. A drysuit certification or proof of minimum 10 dry suit dives within the last year signed by an instructor.
Warm clothes
Long underwear
Thick socks
Dive equipment (All dive equipment can also be rented from us)
Included:
Up to 12 dives and 1 snorkel in 8 different locations
All transport on land and water during your tour
Accommodation for 9 nights in both hotels w/private facilities and guesthouses w/shared facilities
Breakfast and dinners
Dive tanks and weights
Expert guide for all 10 days
Excluded:
Lunch
Drinks
All other activity
Departures:
For available departures, please send us an email to dive@dive.is
Safety requirements
Participants must:
have at minimum an Advanced SCUBA dive certification (PADI Advanced Open Water or the equivalent)

have dry suit diving certification and a logged dry suit dive within two years of the tour date OR have at least 10 logged dry suit dives within two years of the tour date and be able to provide written proof from a diving instructor of these dry suit dives PDF

have read, signed, and followed directions on the Diving Silfra Medical Statement PDF

have our Diving Medical form signed off by a doctor if they are age 60 or older PDF

sign our liability release form at the start of the tour PDF

be at minimum 150cm / maximum 200cm

be at minimum 45kg / maximum 120kg

fit within our dry suit size chart PDF

be at least 17 years of age (signature of legal guardian required for under 18 year old participants)

be physically fit

be ready to wear a sometimes tight & constricting dry suit

be able to communicate in English

not be pregnant
You might be guided by one of these nice guys
Frequently asked questions about our Ultimate Iceland Diver Tour
Can I still join your Multiple Day Dive Tours or Dive Expeditions if I haven´t dived in a long while?

Depending on your previous dive experience and level of dive training, if you haven't dived for a period of six months or more and are feeling a little rusty, we would suggest you do a refresher dive course prior to departure. While Iceland is known for it´s crystal clear and calm fresh water dive sites, some of our dive sites are deep, others have strong currents or sometimes low visibility. Those are the reasons we usually do require that our divers have a minimum of 4-10 logged dry suit dives and a total of 30-40 logged dives, depending on the dive tour.

What are your health requirements for joining your Multi-Day Dive Tours?

As with any dive tour – or indeed any dive – anyone who´s reasonably fit and healthy is usually good to go diving. In case you´re not sure we suggest to consult a (dive) doctor for a check-up before booking a dive tour. At any rate, you will be asked to sign a medical statement and liability release whereby you take responsibility for your own fitness to dive.

What clothes/equipment do we need to bring on your Multi-Day Dive Tours?

In terms of personal gear, all your regular travel kit, plus some warm, wind and water proof clothing. Even in the middle of summer the temperatures can get low (to below 10°C at night) so a good fleece – or better yet, Icelandic wool – will be essential, along with a hat and gloves. Also, while we tend not to get heavy, sustained rain, our summers can see their fair amount of precipitation, therefore you´ll need some form of rain protection to keep you dry between dives and on our sightseeing stops. It is important to have strong shoes, for example hiking boots, as much of the terrain in Iceland is uneven and rugged. And on our 5 and 10-day tour you will have access to a hot-tub at one of the hotels, so it is a good idea to bring swimwear.  In terms of dive gear, most of our multi-day dive tour participants bring their own full sets of dive equipment. However, we do have a full range of top of the line dive equipment for hire at reasonable rates. Please contact us at diveexpeditions@dive.is for a price list.
View all FAQs
You might be interested in